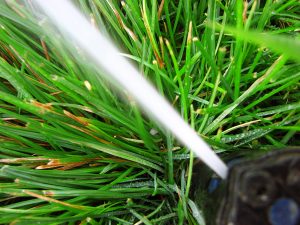 Another important aspect that characterizes Garden Flowers for Everyone is their quality gardening services, which were introduced about 10 years after the founding of the flower shop. After taking the decision to also offer gardening products together with the flower species, the owners went one step further and decided to create their own range of gardening services, which can be offered at request, in whoever's garden and in whichever location.
This page will take a closer look at the provided gardening services and their individual characteristics, which make Garden Flowers for Everyone one of the best gardening services provider out there.
The range of quality gardening services spans from simple operations such as soil replacement or fertilization to even more advanced undertakings, such as individual plant reconstitution or selective weed cleaning. Regardless of the selected service, the customers can be rest assured that they are on for a quality treat for both their gardens and the plants which constitute the main elements of the said gardens.
All the operations are provided by trained gardening technicians, who can quickly present themselves at the indicated address and perform the requested operations. All customers who benefit or have benefited from gardening services provided by Garden Flowers for Everyone are automatically registered into a constant maintenance program, which enables them to win a free garden maintenance for each purchased service, regardless of the value or characteristics of the individual gardening services.
It is easy to see now how Garden Flowers for Everyone has managed to attract so many customers with their gardening services, and since all the customers who have initially purchased services have later on received free gardening maintenance, the word quickly spread among the gardeners and the affluence of customers escalated quite quickly, leading to the shop becoming famous in very short span of time.